The positions of CIS longs exporters are affected by weak demand and pressure from related segments in the MENA region. Although the situation is more optimistic in Europe, prices in the region are expected to slide as well.CIS longs suppliers have to cut their offers due to weak activity in the MENA region, weaker prices in Turkey and a plunge in imported scrap quotes. Consumers are not hurrying with deals as they find further slide in the longs segment inevitable. "The market is falling too quickly, so buyers are hoping for more attractive levels from the CIS and Turkey, making occasional purchases," a trader told Metal Expert.Bids for October production of CIS wire rod are coming at $455-460/t FOB Black Sea, down $15-20/t week-on-week. Abinsk Electric Steel Works managed to sell some 10,000 t of wire rod to Israel within the range. Demand is weaker in other countries of the region and no deals have been heard. Ukrainian wire rod is on offer to West Africa at $520/t CFR (some $460/t FOB). BMZ is offering December rolling at $460/t FoB, but buyers are barely interested so far, sources say.European longs prices also weakened amid the global downtrend despite the expectations of stronger demand after the vacation season. Russian wire rod is on offer to Poland at EUR 465-470/t DAP now versus EUR 470-480/t DAP the month before. However, the situation is largely more optimistic as prices remain relatively stable compared to last week. The latest contract of Abinsk Electric Steel Works for the supply of 22,000 t of wire rod was signed at EUR 465/t DAP Poland, ac- cording to the producer. Nevertheless, players expect to see a downtrend in Europe too in the near future, Metal Expert learnt.Russian rebar suppliers are still focused on the domestic market despite a worse situation. Official offers of Ukrainian rebar remain at $440/t FOB Black Sea, "being quite excessive in these conditions," according to sources. BMZ is offering December rolling at $420/t FOB. The workable level for CIS rebar should be within$420-435/t FOB now (–$5-10/t w-o-w), given the current situation in the semis and iron ore markets.
Turkish billet price under pressure of CIS tags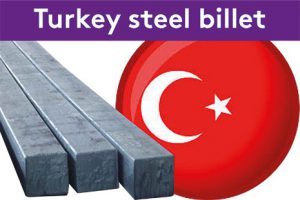 Discounts provided by the CIS for semis are putting pressure on Turkish suppliers in both export and domestic markets. In general, the prices for square billet are expected to follow the trend in the scrap segment, which is expected to fall further.During the week, billet offers from the CIS were coming to Turkey at $385-395/t CFR for late September-October shipments, around $20/t down over the past seven days. However, bids were mainly heard at $380/t CFR and even below, market players said. A contract for 6,000 t was signed at $385-390/t CFR, Metal Expert learnt. "Some small deals were heard in the market this week, but demand is still limited. The market is slow," a local source said.Billet export offers from Turkey weakened by around $15/t to $390-400/t FOB for October shipments over the week from most sellers. North African buyers are showing some interest in billet purchases. Turkish mills were active in the region with offers at around $390/t FOB, Metal Expert learnt. "Some producers are not ready for lower levels and prefer to wait. They cannot yet compete with the CIS prices," a Turkish trader said.Taking into account low prices for scrap and the discounts from CIS billet sellers, Turkish semis suppliers are not in a favorable position in the domestic market. Billet offers from local producers weakened by around $15/t to $395-405/t EXW over the week. However, such price is not perceived in the market. "Scrap prices decline very quickly, but in the domestic market prices fall more slowly," a market source said.