Slow trading brings coking coal down further
Australia
Subdued trading forced Australian exporters of coking coal to drop prices further this week, to China in   particular.Australian premium hard coking coal has dipped by $3/t on average since last Friday. A deal for 45,000 t of Peak Downs North brand was done at $143/t FOB for   October delivery. Another cargo of Goonyella brand material was sold to India at $149/t FOB for the same month. "Suppliers still have spare volumes to offer… The supply and demand imbalance increased," a raw material trader told Metal Expert.Deals to China were rare as well. A mill bought 80,000 t of Peak Downs coal at $170.5/t CFR China for October delivery. A contract for 160,000 t of low-volatile material was signed at $150/t CFR. Last week, deals to China were done at $163-170/t CFR. Local prices for coke lost another RMB 100/t ($14.1/t) in a week.The downtrend in the coking coal market is not over yet, insiders say. "Chinese mills have sufficient stocks now," the source said. In addition, import restrictions imposed in a number of Chinese ports in summer will reduce coking the country's  coal bookings.
In brief: Russia cuts prices for some coking coal ranks in September
CIS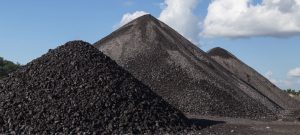 Russian metallurgical companies that purchase coking coal at formula-based prices with monthly revision considering global indices, booked new cargoes of coking coal in September. one of the companies sold K rank at RUB 9,800/t ($148/t; here and below without 20% VAT, FCA, $1 = RUB 66.05) versus RUB 11,200/t FCA ($172/t based on a relevant exchange rate) in August, ОS rank at RUB 8,400/t ($127/t) versus RUB 9,600/t ($147/t), according to Metal Expert data. The Russian supplier had to make additional discounts due to a considerable slide in global quotes in August.
Spain: Offer Prices For Coils in September, EUR/t
(WITHOUT 21% VAT, EUR 1 = $1.11)
Market segment/product
Supplier, delivery

terms

Month of production/shipment
Base

price

Specifications, mm
effective price
2 week change
HRC, S235JR
local producers, DDP
November
500
2×1,100-1,549
529
+30
CRC, DC01
local producers, DDP
November
560
1×1,100-1,649
576
+10
HDG, DX51D
local producers, DDP
November
570
0.55-0.59×1,100-1,299, Z140
662
+10
imports
HRC
India, CFR
October
–
2
435-445
–30
HRC
Turkey, CFR
October-November
–
2
445-450
0
HRC
Japan, CFR
October
–
2
450-455
–20
HRC
Taiwan, CFR
October
–
2
460
n/a
CRC
India, CFR
October
–
1
510-520
–10
CRC
Taiwan, CFR
October
–
1
515
n/a
HDG
Turkey, India, CFR
October
0.57mm, Z140
610-615
–5