Turkish HRC market submits to overall downward pressure
Amid a sluggish global steel market, the Turkish HRC segment is not an exception, suffering from insufficient demand domestically and stiff competition abroad. Scrap quotes dropping in fresh deals add to an overall pessimistic mood. In addition, buyers are trying to turn the table by pressing for additional discounts, leaving less room for the producers to maneuver.In the first week of September, the local HRC market moved to $480‑485/t EXW in most official offers, with some lower levels were also available, Metal Expert learnt. Producers are ready to provide additional discounts of at least $5/t during negotiations for large tonnages and firm orders. Moreover, mills prefer to act as the case may be, guided by the state of their order books. While some producers managed to open sales of November rolling and even closed some deals, others still have October rolling in hands. "People are generally waiting for additional discounts,"a local source mentioned. "Nobody wants to buy nothing," another market     insider added. As it was reported, in late August HRC was priced domestically within$495-505/t EXW.Slow domestic market activity weighs on the import segment. MMK's small coilsare said to be offered at $455-460/t CFR Turkey, which corresponds to late August numbers. Buyers in their turn are trying to achieve as many discounts as possible with bids at about $10/t less prevailing in the segment. The company's big coils were rumored to be sold at $465/t CFR Turkey. NLMK is expected to start placing October production shortly. Indian coils are offered at $475/t CFR, with some lower levels possible, market insiders note.The export business remains challenging as well due to stronger competition on main outlets, first of all with Indian suppliers. Official HRC export offers from Turkey are ranging within $470-480/t FOB, $10/t down week-on-week. Moreover, buyers are insisting on a lower price, taking into account the development of a downward trend in the global steel and raw materials markets. "The mills are mainly concentrating on collecting bids from everywhere instead of strongly offering," a market insider explained to Metal Expert. Latest offers to Europe were heard with- in a wide range of $495-510/t CFR depending on the destination (with the lower numbers corresponds to the southern part). There was also information circulating in the segment that large tonnages of Turkish HRC changed hands at $480/t CFR Egypt recently, but Egyptian market players consider this price unreasonable for the current market situation, and such sale questionable. "It is a very high price taking into account that these coils will be in Egypt in November, there is no sense in such purchases," a source said.
Domestic, import HRC offers down in India, buying sluggish
Indian mills cut domestic HRC prices in September on still insufficient domestic demand. offers for foreign coils returned to the market, but they were not low enough   to   attract   Indian customers.Indian major mills announced their official offers for September delivery HR coils at INR 36,000-37,000/t ($502-516/t) EXW, which was INR 1,500/t ($21/t) lower than in early August, Indian insiders told Metal Expert. Mills are ready to provide discounts and sell coils at INR 34,500-35,000/t ($481-488/t) EXW for large volumes, market sources report."Domestic demand has not improved. Seasonal slowdown and liquidity crunch seems to give much of concern. Customers prefer to book only small quantities," an Indian pipe maker told Metal Expert. Market sources forecast some improvements in October after the monsoon season, which was more severe this year. The construction activity as well as purchasing activity will revive in October-November, when many festivals will be taking place. The economic stimuli announced by the government in late August are also expected to start having effect next month at the earliest.Imported HRC offers came back to the Indian market after a long pause, since no safeguard duty on imports was announced. South Korean coils are available in India at $480-485/t CFR, and Japanese coils at $495/t CFR for October shipment, Indian sources told Metal Expert. Nevertheless, customers are reluctant to accept the prices and the bids are coming at $460/t CFR. The currency fluctuations also keep customers reluctant to import. The Indian rupee depreciated by 4% over a month on September 3 and then rose by 1% on September 6.
India introduces steel imports registration system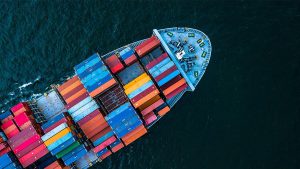 The Indian government introduced the new regulation system for steel importers, aimed to control the real volumes coming to the country.on September 5, the Directorate General of Foreign Trade introduced the new import regulation under which all steel importers must register their shipments within a Steel Import Monitoring System (SIMS). online registration will be available from September 16, and to those other than importers from November 1. Importers have to register not earlier than 60 days and not later than 15 days before the expected date of cargo arrival. The new policy will be applicable to 284 items under Chapter 72 and Chapter 73, including ferrous scrap, steel semis, flats and longs, pipes and also rails, railways and tramways and locomotives    parts.The new mechanism will help the government to control the real volumes imported to India thus, protecting local producers and investigate if there is any necessity to impose safeguard duties. According to market insiders, steel mills are likely to benefit from SIMS more than trading companies, considering that all information about future import volumes and prices will be known in advance and is supposed to be public.In July, Indian steelmakers sent a petition to Directorate General of Trade Remedies (DGTR) DGRT asking to impose a 25% safeguard duty on all steel products to protect the local steel industry. However, on August 21, DGRT decided not to impose the duty, stating that the criterion for applying a safeguard duty had not been met.