Iron ore falls further on slow trading, weaker steel
Iron ore extended loss on Friday on further softening of seaborne trading and steel price decrease.Australian iron ore fines 62% Fe fell by $0.75/t to $88.75/t CFR following anRMB 18/t ($2.5/t) decline in January contracts on the DCE. The drop continued mostly due to sluggish buying activity on all destinations. No deals were reported on trading platforms during the day, and trading volumes at ports were not high either, though the prices have not changed much. "I have heard no bids from mills today. They have enough volumes to operate," a market source told Metal Expert.Besides, steel prices weakened, putting additional pressure on the raw material tags. January rebar on the SHFE and Tangshan billethave lost RMB 52/t ($7.3/t) and RMB 18/t ($2.5/t) since Thursday."The rebound in steel [prices] recently echoed [expecta- tions of] robust demand in September and October, but it has come to an end now," said Wu Shipping, an analyst at Tianfeng Futures, quoted by Reuters.Even the news that China and the US will resume trade talks in October in Washington could not support iron ore and steel quotations, since few participants expect them to have positive results after numerous   failures.
Metalloinvest may become anchor investor of Taman port
CiS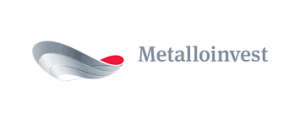 Metalloinvest may become the main investor for Taman port construction, since coal producers are barely interested in the project due to steam coal prices in Europe plunging this year.  Therefore, the port's parameters may be revised.While earlier Metalloinvest, which is interested in an alternative route for its iron ore supplies to Europe, and two top coal producers SUEK and Kuzbassrazrezugol were supposed to have a 22.5% stake each in the managing company RMP-Taman, now only the former remains interested in the project.The situation for Russian exporters is catastrophic in the European steam coal market this year as the prices have almost halved.  According to Metal Expert data, coal prices on the CIF ARA basis  were  at  56/t  in  August  2019  versus  $100/t  in August 2018, which is an unprofitable level for some producers. As a result, an investment in the new port construction is unviable. "Yesterday, I discussed this topic with Kuzbassrazrezugol's co‑owner Andrey Bokarev. He confirmed that the interest in this project is weaker now than it was a year ago," Kommersant quotes Evgeny Ditrikh, head of the Russian Ministry of  Transport.  Europe plans to keep reducing the share of coal production in its power balance from 23% to 15% in 2025 and to 10% in 2030, which indicates further weakening of coal demand in the medium-term.As a result, only Metalloinvest remains interested in the port construction and may become the anchor investor for the project if its parameters are revised. In early 2019, the holding planned to build a terminal that could handle 9 million t of metal cargoes, while SUEK and Kuzbassrazrezugol – ones for respectively 20 million t and 12 million t of coal. Some other companies were mulling participating in the project, but rejected the concession. The total handling capacity of the first phase was estimated at 66.9 million t, with construction worth RUB 171 billion ($2.6 billion, $1 = RUB 66.05) due to be finished by 2024. The construction of coal terminals is on hold now. "It will require changes, including those into the project design that we built and asked RMP-Taman to tweak and redo," Ditrikh stated.
Metaloinvest ramps up concentrate exports by 1.5 times in August
CIS
Metaloinvest significantly increased concentrate exports in August during equipment repairs. Additional volumes were sold to    China.Metalovinvest boosted its concentrate exports by 1.5 times to 250,000 t last month. The growth resulted from repairs of the roasting machine at Mikhailovsky GoK (MGoK). Additional volumes of merchant concentrate were shipped to Chi- na, as it was possible to sell several large cargoes to the country in a short time. The situation on other export destinations remained generally unchanged, while demand was weak in the free domestic market (–16% to 453,000 t). The in-house shipments grew by 16% to 670,000t.Meanwhile, pellet exports mostly stayed at the same level of 669,000 t in August, up 1% compared to July. Lower offer volumes at MGoK were offset by higher results at Lebedinsky GoK during repairs at the hot-briquetted iron plant. At the same time, despite slower consumer activity on the traditional export destinations, the holding managed to keep its shipment volumes steady, expanding the sales geography: MGoK started to sell products to Belgium, while Lebedinsky GoK to Japan. Demand is relatively stable in the local market (+5%, 615,000 t); only Chely- abinsk Metallurgical Plant (owned by Mechel) increased consumption after signing a formula-based contract. In-house shipments reduced by 34% to 130,000 t,    Ural-Stal  pellet requirement was low due to BF repairs.The holding boosted iron ore sales to 2.7 million t in August (+2% month-on- month), including 1.37 million t of concentrate and sintering ore (+7%) and 1.4 mil- lion t of pellets and sinter (–3%), according to Metal Expert data.