Russian scrap export prices rise on stronger demand from turkey
Prices kept rising in the export market for Russian scrap in late October as some Turkish plants accepted another increase in deals. However, exporters are cautiously assessing the situation so far, expecting more solid confirmation of the uptrend than rare deals. Scrap exporters also expect positive signs from Turkey's longs segment, where stronger rebar offers have yet to reflect in deal prices.
Russian exporters signed several deals with Turkish buyers last week. A3 scrap car- go from Saint-Petersburg was sold at $242/t CFR Turkey ($214/t FOB), up $9/t over the week. Although a deal for HMS 1&2 (90:10) from Rostov-on-Don was closed at $240/t CFR, exporters do not consider this contract as a sign of the uptrend, since the buyer is from relatively remoted Iskenderun, according to sources. "We need a buyer from Marmara or Nemrut to buy scrap at a comparable price, so it is not an uptrend so far," a trader told Metal Expert. Moreover, this deal is equal to $227/t CFR Marmara ($200-201/t FOB) for A3, given the gap between freight rates and scrap quality. A trader from Rostov-on-Don sold A3 scrap at $229/t CFR Marmara last week.
Business activity somewhat improved in the Far Eastern scrap market as well. However, nominal A3 scrap prices are still stable at $240-245/t CFR South Korea ($235-240/t FOB). Meanwhile, a Korean importer reportedly managed to buy a Russian A3 cargo at a price close to the range. However, Metal Expert was unable to confirm this information by the time of publication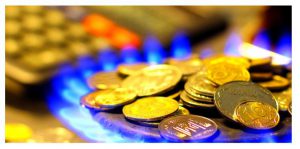 in brief: Ukraine to increase natural gas prices for industry by almost 20% in November
Naftogaz of Ukraine will raise natural gas price offers for industrial enterprises by 18.4-19.6% compared to September prices, starting from November 1, 2019. The minimum price will increase from UAH 5,879 to UAH 7,033 per 1,000 cu m, and the maximum price from UAH 6,550 to UAH 7,756 per 1,000 cu m, Metal Expert learnt. The minimum tariff is applied only to the consumers with prepayments, using more than 50 million cu m of natural gas per month and having no debts owed to  Naftogaz.  The prices include  20%  VAT  excluding  transportation  by  cross-country or distribution pipelines. According to Ukrmetalurgprom, metallurgical    enterprises consumed 1.4 billion cu m of natural gas in January-September 2019, 1% up year-on-year.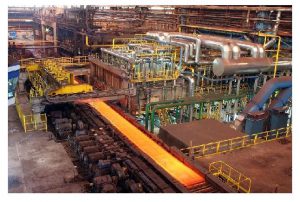 Huta Czestochowa resumes operations after six months of downtime
Polish plate producer Huta Czestochowa restarted hot area operations after six months of being idled. The producer plans to resume plate rolling by the end of October.
A new leaseholder of Huta Czestochowa, Sunningwell International Polska, resumed operations at the EAF on October 18, Sunningwell's director Marek Frydrych told Metal Expert. Initially, the plant was supposed to be restarted between October 10-15, but it took more time than expected to collect all necessary documents. In October, Huta Czestochowa will produce around 10,000-12,000 t of steel, while next months the output will be "significantly increased" thanks to collecting orders for Q1 2020. The plant expects to produce around 50,000-60,000 t of steel by the  end  of  the year.
The plate rolling mill is scheduled to be restarted by the end of October, Frydrych said. The investor believes that the company can only be profitable if it produces 700,000-800,000 t of plates per year.
Market participants say that the return of Huta Czestochowa to the market will not be easy for the mill after six months of absence. The company used to supply up  to 30% of domestic plate demand, while over 60% of the exports went to Western Europe. However, the niche left by Huta Czestochowa in spring this year was easily filled by other suppliers such as Vitkovice Steel and Metinvest. Now, the demand
in the key markets for Huta Czestochowa's plate is dull, and prospects for Q1  2020
are  very uncertain.
"We definitely did not miss Huta Czestochowa in the market in last half-year. We still have too much mills and too much capacity compared with the current low demand," a source told Metal   Expert.
Poland's only integrated plate maker, Huta Czestochowa is equipped with a 700,000 tpy EAF and has a designed capacity to produce 800,000 tpy of plates. Before the shutdown in May, monthly plate production at Huta Czestoсhowa was around 40,000 t.
German rebar on downward track
German rebar prices went down in the second half of October amid the end of the construction season, approaching destocking period and lower prices from European suppliers. Expectations for November are pessimistic.
German rebar lost EUR 20/t due to modest buying activity as local traders and
cut-and-bend companies want to get rid of their stocks before the end of the year. Besides, the high construction season is coming to an end. Market participants say that the decline in German steel output was not enough to offset the lack of demand throughout all the supply chain. German rebar market is said to remain over- supplied pushing steelmakers to reduce prices further in order not to lose clients. The drop in German ferrous scrap prices by EUR 30/t added to the picture.
Official offers for 12 mm rebar from German producers were heard at around
EUR 460-470/t CPT. However, deals were reported at EUR 450-460/t CPT, for October-November delivery, depending on the supplier.
The cheaper import material also affected German rebar prices. The latest offers from Italy and Spain were heard at EUR 450/t delivered. Meanwhile, Polish suppliers are asking EUR 440-450/t delivered for their rebar with October-November de- livery. No offers were heard from the third countries due to filled safeguard quotas from main suppliers and low buying   interest.
The outlook for November is gloomy. "There is almost the end of buying season. We expect prices to move down by EUR 20-30/t in the beginning November," a trader told  Metal Expert.
Germany: Prices For rebar, EUR/t
(WITHOUT  19% VAT)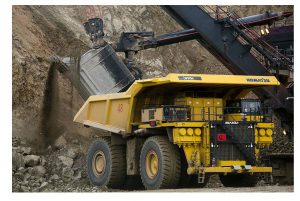 U.S. Steel to reduce pellet production at Minntac
U.S. Steel, one of the largest integrated steel producers in the USA, will idle one of its production lines at the its Minnesota Ore Operations Minntac facility in Mountain Iron, the largest taconite iron ore mining and processing operation in the US with production up to 16 million tpy, in response to the changing market conditions.
The company decided to shut down the Minntac production line No.3 for maintenance this week, according to the local media. It may by remain out of operations for the rest of the quarter, Metal Expert learnt. "In order to reflect changing market conditions and the need to adjust our raw materials accordingly, we plan to take advantage of this situation by performing additional maintenance on our five Minntac agglomerators for enhanced reliability in preparation for improved market conditions," the company said in a statement. It added that it did not see any employment impacts as a result of this     action.
According to Steve Bonach, Local 1938 president, the line could be started up again when other lines are taken down for maintenance, if demand calls for it. No changes were announced for another U.S. Steel-owned Iron Range taconite plant, Keetac in Keewatin, with a capacity of about 5.4 million tpy of pellets.
In June, U.S. Steel idled two blast furnaces in the United States and one blast furnace in Europe to better align its global production with its order book, as Metal Expert reported earlier.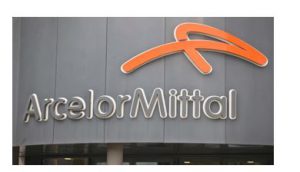 ArcelorMittal to expand AHSS production in North America
The North American division of ArcelorMittal expanded its global portfolio of au- tomotive steel by introducing a new durable steel grade of advanced high strength steel   (AHSS).
The Fortiform 980 Extragal grade was designed to solve such problems as liquid metal embrittlement and optimum weld strength that are crucial for structural parts of the vehicle that are affected during impact, including front and rear rails, according to the company's official statement. Thanks to their high corrosion protection capacity and surface quality, Extragal coated products are recommended for numerous automotive applications, for both exposed and non-exposed parts. Besides, the new grade will enable to achieve weight savings of up to 20% com- pared to conventional AHSS, while meeting the increasingly stringent crash and safety requirements, Metal Expert   learnt.
"The new Fortiform® 980 Extragal® (–GI) range of AHSS for cold stamping com- bines superior formability and ductility at higher strengths that exceed the capabilities of the second-generation AHSS, thus opening up significant new opportunities for AHSS in body engineering," said Hassan Ghassemi-Armaki, lead research engineer in ArcelorMittal's R&D center in Indiana. "This is a crucial advantage as carmakers come under pressure to further lighten vehicles as a part of their strategy to improve fuel economy."
The new grade is available now only in North America whereas it in Europe it will be launched soon, Metal Expert    learnt.
Despite a slowdown, the US automotive market remains one of the main steel consuming sectors in the country. According to BBVA Research's forecast, vehicles sales in the US are expected at 16.7 million units in 2019 and 16.5 million in 2020, down from 17.2  million in 2018 "as the economic growth slows   down."