Lower HRC import prices in Vietnam do not support deals
Buyer activity was generally slow in the Vietnamese HRC import market this week despite another price decrease as most local manufacturers insisted on additional discounts.Indian offers of HRC (SAE1006, 2 mm) stand at $460-465/t CFR, down $5/t week- on-week. A few deals for small batches were reportedly done at $460/t CFR for October shipment. However, the majority of Vietnamese customers refused to deal at the current level, bidding at $450-455/t CFR.This week, most Chinese HRC traders were offering the product at $470-475/t CFR for September shipment, compared to $475-485/t CFR a week ago. Some traders agreed to go lower, offering at $462-465/t CFR, which was also not accepted by Vietnamese buyers.offers of Russian coils were heard at $465/t CFR, down $3/t w-o-w (in short    position) for November shipment."The situation is heating up as almost nobody wants to sign deals above $455/t CFR, but we do not know how long exporters will be agreeing to reduce the price," a market source told Metal   Expert.
Hoa Phat group boosts production in January‑august despite low construction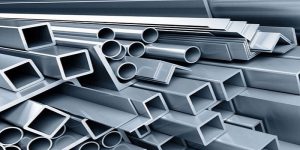 Hoa Phat Group (HPG) raised its steel output in January-August 2018. The manufacturer will try to keep increasing output in coming months as the local demand recovers. Besides, the company aims to boost export.Vietnam's HPG increased its construction steel output by 20% to 1.77 million t year-on-year in January-August 2019. "HPG's steel sales still maintained a growth rate despite slow construction due to bad weather, prolonged rains and storms in the previous months," the company stated in its report. The highest growth of sales was registered in the southern region where the producer has managed tosell 252,883 t (2-fold increase) over the period under review. In August, the company increased the production by 7.6% to 193,000 t y-o-y, Metal Expert learnt.Strong demand from overseas markets supports the solid improvement in HPG's performance. In January-August, the company exported 165,000 t of construction steel, up 38% y-o-y.The company is optimistic about further production results, planning to reach around 4 million t by end-2019 and early 2020, according to HPG's press-release.
in brief: Indonesia's Gunung Raja Paksi to go public to pay debt
Indonesia's steel manufacturer Gunung Raja Paksi is planning to raise up toIDR 1.02-1.12 trillion ($78 million) in an initial public offering (IPO) at Indonesia Stock Exchange (IDX) in September, according to local mass-media. The producer will list1.24 billion of shares, equivalent to 10.21% on the IDX on September 19. The company with an annual production capacity of around 2.8 million t of flats will use most of the IPO proceeds to pay the debt it amassed after the acquisition of an- other local steel producer Gunung Garuda. Besides, a part of the proposed funding will also be used for the needs of its working capital, Metal Expert learnt.