Challenging market conditions dent German coils recovery
Slow buying activity and aggressive imports have buried European mills' hopes to increase coils prices. Insiders believe that they will remain generally stable till the end of 2019.
Demand for coils in Germany has not improved significantly after the summer holidays and buying remains weak with trading volumes being "very modest," market participants are telling Metal Expert. "Traditional demand pick up would be short- term and not enough to support any price increase. We have enough stocks to last 2-4 weeks," a local trader said. The deteriorating conditions in Germany's economy are dragging steel consumption down and the global trade wars are denting export-oriented industries, including automotive. "The market is still weak and its weakness reflects slow consumption in a first place," a German producer told Metal Expert.
In such conditions, a EUR 30/t price increase announced by major European steel- makers recently, have yet to be digested by the market, with deal prices being largely stable over two weeks. After the increase, HRC offer price in Germany was set at EUR 500-510/t EXW, base, while most deals are now concluded at around EUR 465-470/t EXW, base. "In spot market even EUR 480/t [EXW, base] is hardly achievable now. And lead time for HRC is mid-October," another insider said.
CRC deal prices are now set in a range of EUR 570-580/t EXW, base, which is EUR 10/t below the level of two weeks ago, but market participants even report deals at EUR 560/t EXW, base. "CRC import price is very attractive now," a source said. In the HDG segment, German mills have the best chances to achieve an increase by Q4 due to import limitations, insiders believe. "I guess a EUR 10/t in- crease for HDG coils is possible towards the year-end," a EU distributor noted.
overseas suppliers are very aggressive in their offers to Europe, following the announcement about quota cuts and slow demand in their domestic markets. Particularly, HRC from India is available at EUR 440-445/t CFR Antwerp. Turkish suppliers with offers of EUR 450-460/t CFR Antwerp for HRC are said to be less active, mostly collecting bids. "It seems that India is about to win this trading round," a European distributor told Metal   Expert.CRC offers are reportedly rather competitive, as products from South Korea and Taiwan can be acquired at EUR 525/t CFR   Antwerp.
GERMANY: September Prices For Coils, Eur/t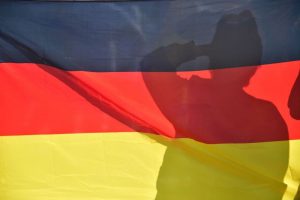 stic market
HRC,  S235JR                          EXW                        October                 465-475                  3×1,100 mm                      490-505                         5
CRC,   DC01             EXW        October   570-580                   1×1,100-1,299 mm 600          –10/0 HDG,  DX51D                EXW        October   580-590          1×1,100-1,299 mm, Z140        630-640
| | | | | | | |
| --- | --- | --- | --- | --- | --- | --- |
| Product/supplier | delivery terms | Delivery/shipment | Base price | Specifications | effective price | 2‑week change |
| imports, HRC | | | | | | |
| Turkey | CFR Antwerp | November | – | 2 mm | 450-460 | –10/0 |
| India | CFR Antwerp | October | – | 2 mm | 440-445 | n/a |
| Italy | CPT | October | 480 | 2 mm | 503 | 0 |
| imports, CRC | | | | | | |
| Taiwan, South Korea | CFR Antwerp | October | – | 2 mm | 525 | n/a |
| | | | | | | |
Plate market in Germany still depressed after summer break
The plate market in Germany has not shown any signs of recovery after the summer break. Price increase expectations for September have failed amid depressed fundamentals. The further market development is quite gloomy.Italian plate producers have lowered plate prices by 10-25 EUR/t over the month blaming weak buying activity and low slabs prices which have prevented them from even trying to reverse the trend. "Italians are fighting for orders and the EUR 500/t is no longer unbreakable," a German trader told Metal Expert. Another source added that "current low prices from Italy are resulting not only from falling slab prices, but also from low order books."German producers have kept prices unchanged over the period under review amid high iron ore tags, but there are no any signs of possible increases in the near term. "The market is depressed and the idea of price increases, at least for the moment, is forgotten," a source in Germany commented.The Czech supplier has followed the suit benefitting from better order book thanks to the closure of Polish competitor ISD  Huta  Czestochova  among  other  reasons.  "Demand from end users is  very  low  and  stockiest  have  to  sell  sometimes    with  only EUR 30/t margin ex stock. I think only a stable price from plate producers can help the stockiest, because to accelerate the price drop to  create  a  demand  is  the  worst  scenario  ever,"   a  source  close  to  the  Czech  producer  told  Metal    Expert.Thyssenkrupp's recent announcement about the evaluation of its plate business feasibility will not influence the market. "TK's announcement was no unexpected and their plate mill has been under evaluation since a lot of years. Anyhow their production of commercial grades is quite small and they are project oriented," a source in Germany said. At the same time, the idling of Polish plate producer Huta Czestochova is said to be helpful since it withdrew at least 500,000 type of commercial grade plate from the market.Market participants do not exclude the price reduction in the near term amid further deterioration of geopolitical situation and ongoing recession in German industries which will result in even higher stockpiling and resistance of customers to place new orders.
Uk's manufacturing sector deeper in contraction as Brexit approaches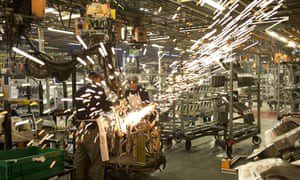 UK's manufacturing sector remains in a contraction territory since the beginning of 2019, impacted by no signs of Brexit problem solution, as well as the global economic weakening and trade wars. The outlook for Q3 and whole 2019 remains subdued.Make UK, a British manufacturers' organisation, issued a manufacturing outlook survey for Q3, which shows that a nosedive in the UK manufacturing continues. The recently published by IHS Markit PMI data for August indicate the sharpest drop of UK's manufacturing since July 2012, impacted by the economic and political uncertainty,  Metal  Expert reported.
The level of new export orders contracted at the fastest rate in over seven years in August in Europe's second largest economy, which shows that a pound fall is of no benefit. "Foreign customers are not buying British goods even though they are 6% cheaper than this time last year," Make UK commented. UK's export order balance fell from 12% in Q1 to 8% in Q2 and to 6% in Q3, according to the survey. one of the problems for exports is that foreign buyers keep delaying or cancelling orders till they get a clearer Brexit picture, Metal Expert understands.The total order balance fell to +2% in Q3, down from +8% in Q2 and +16% in Q1. "At current trend, according to Make UK this will almost certainly turn negativein the final quarter of the year barring a remarkable turnaround in the economy," according  to  the survey.The situation in the metals sector is particularly disturbing amid lower orders from the automotive and engineering industries, as well as trade restrictions, Metal Expert learnt. "If this was not enough, the British Steel crisis had a large impact on production in the second quarter of the year. As a result of all this bad news, we expect a contraction for both subsectors [basic metals; metal products] in 2019," Make UK said. The output for basic metals and metal products sectors is expected to drop by respectively 4.3% and 1.6% this year. For 2020, the output of basic metals sector will add 0.3%, while metal products will slide by 0.2%.UK's manufacturing output is expected to drop by 0.1% this year and by 0.2% in 2020.